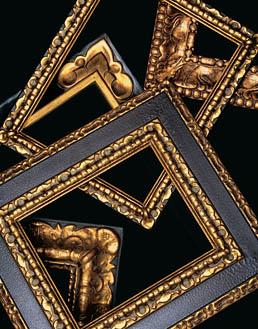 F1-2000 Appleby Line
Burlington, Ontario
Canada
L7L 7H7
905 315 9183
Framing & Art Centre
Welcome to Burlington's Framing & Art Centre
Warm and cozy, sleek and urban, or forever classic. No matter your preference, let our custom framing professionals help you express your style. We can find the perfect design for anyone. Our knowledgeable staff of experts is extensively trained to assist you in capturing just the right custom frame design to complement your room, your lifestyle, your budget and even your personality.
We, at Framing & Art Centre, want to be your preferred custom picture framers. With our state of the art technology, we are able to create some of the most unique designs in the area. We can frame anything, and we are up to the challenge... family photos, sports memorabilia, kid's art, ticket stubs, needle art and much more. We invite you to come by our store and check out our framed art and memorabilia.
Are you having a hard time envisioning how to frame that special memento? Don't worry, we can give you lots of ideas. With our selection of frames and mats, the options are limitless. At Framing & Art Centre, we specialize in working with you to design a unique work of art that matches the style of your home or office. Our wide selection of frames and mats also allows us the ability to design within any budget. All of our custom framing is backed by our Absolute Satisfaction Guarantee, which takes the worry out of the custom framing process.
We encourage you to browse our website for more information about our location and framing services. Hope to see you in our store sometime soon.
At Framing & Art Centre, we specialize in custom framing. We offer the finest and most comprehensive selection of frames and mats available in the industry. Our knowledgeable and extensively trained staff will help you choose a design that not only works best with your art or special memento, but one that also compliments your room, your personality and your style. At Framing & Art Centre, we offer a large selection of prints, posters, framed art, wall-hangings, and sculptural pieces ready for you to take home and enjoy. From posters to original paintings, we offer many well-known images and work by respected artists you are looking for as well as the newest, freshest talent.
At Framing & Art Centre we can turn your memories into ART! You will be proud to display your photos or three-dimensional objects for all to see. Why keep all of your best stories in a shoebox? The art on your walls says a lot about your company. Let Framing & Art Centre help you create an environment that will make the right impression upon your clients. We offer a wide variety of services including on-site consultation, delivery and installation.
Business Information
Business Type: Individual
Request ownership of this listing