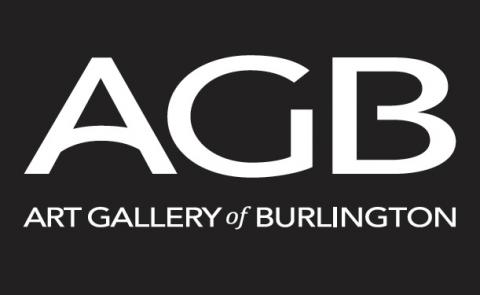 1333 Lakeshore Rd
Burlington, Ontario
Canada
L7S 1A9
905 632 7796
Art Gallery of Burlington
Welcome to the Art Gallery of Burlington. AGB is an award winning public gallery located in the heart of Burlington, Ontario.  The Art Gallery of Burlington stages as many as 20 exhibitions per year and is home to an acclaimed collection of Canadian contemporary ceramics and seven arts and craft guilds. An interactive and creative space, AGB provides art education programs and public tours for people of all ages. Spanning over 44,000 square feet, the space boasts eight studios, three galleries, a one of a kind gift shop, an exhibition courtyard and year-round conservatory.
For 38 years the AGB has been welcoming and hosting creative thinkers and artists in the community. Founded in 1978, the Art Gallery of Burlington reflects the unique vision of artists in many ways because it grew from the efforts of several Burlington visual arts cooperatives and guilds which recognized the need for a home for artists working in the region. Seven guilds now create within the AGB, using studios dedicated to photography, hand-weaving, spinning, sculpture, woodcarving, fine arts, pottery and hooking craft.
Over the last thirty years the Art Gallery of Burlington has amassed the largest comprehensive collection of contemporary Canadian ceramics in the world, totaling over 2300 works. The work ranges from the highly functional to sculptural installations. Collection policy has ensured that the gallery not only acquire a selection of work from coast to coast, but also earmarks artists of outstanding importance and collects their work at large to represent their career span. The collection looks at the intersection where high craftsmanship and artistic expression converge.
Today, the AGB is a multi-faceted centre providing studio space, exhibitions, acclaimed ceramics collection, art education and a dynamic visitor's experience.
Business Information
Business Type: Not for Profit
Request ownership of this listing