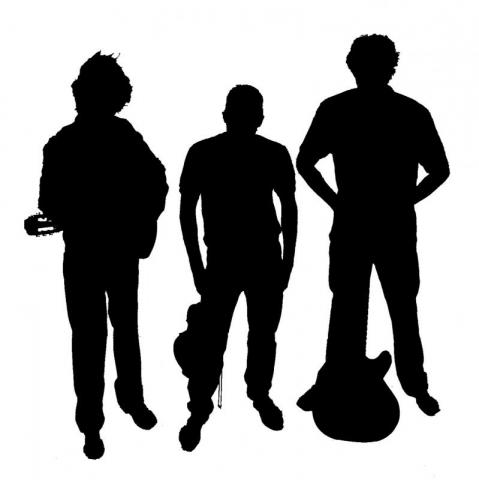 Maple Ave
Burlington, Ontario
Canada

416 567 7110
Chris McKhool / Sultans of String
SULTANS OF STRING:
Over the past dozen years and eight albums, Billboard-charting Sultans of String have thrilled listeners with their genre-hopping fusion of folk, flamenco, Django-jazz, Arabic, Cuban and South Asian rhythms, celebrating diversity and creativity with warmth and virtuosity. And they often do it with artists such as Béla Fleck, Yasmin Levy, Nikki Yanofsky, Crystal Shawanda, Paddy Moloney and the Chieftains, Alex Cuba, Richard Bona, Ruben Blades and the TSO. They have performed at Birdland Jazz Club NYC, U.K.'s Celtic Connections, Mariposa Folk Festival, and live on BBC TV, Irish National Radio, and SiriusXM in Washington.
With their most ambitious, diverse, inclusive and passionately political album, Sanctuary (The Refuge Project) puts Sultans of String face-to-face with a VIP roster of artists from around the globe who have fled the peril and persecution of their homelands for the safer shores of North America. Their collaboration with Indigenous artists Duke Redbird and Twin Flames reached the Indigenous Music Countdown Top Ten.
Sultans' music made the New York Times Hit List, and #1 on !earshot International/World radio charts, earning three JUNO nominations and three Canadian Folk Music Awards out of eight nominations. Bandleader Chris McKhool won Producer of the Year in the CFMAs and 2020 Independent Music Awards.
AND FOR FAMILY AUDIENCES:
Chris McKhool is hailed as a "Children's musical star" (National Post) and "Canada's greatest eco-troubadour for young people." (Mississauga Living Arts Centre). Chris is one of Canada's hottest musicians for young people, and has been delighting audiences with infectious songs and exotic world instruments for over twenty years, reaching over 1 million children.  
He is currently in the Top Ten Best Local Musician in the 2022 Burlington Post Reader's Choice Awards. Chris has performed on Mr. Dressup, YTV's Treehouse and the CBC.  His JUNO Award nominated Fiddlefire album won the Canadian Folk Music Award for Children's Album of the Year.
Chris is a decorated citizen, honoured with a Queen's Diamond Jubilee Medal for creating community through music. Chris has also won three Parents' Choice Awards in the U.S., a Green Toronto Award of Excellence, and an Environment Canada Action Award for his commitment to environmental and social activism through music, creating the World's Largest Bicycle Bell Ensemble at Yonge-Dundas Square in Toronto.
RECENT NOMINATIONS AND AWARDS:
• 2022 Burlington Post Reader's Choice Awards Top Ten (results in March)
• 2021 Canadian Folk Music Awards winner for Producer of the Year with Refuge
• 2021 Canadian Folk Music Awards nominee for Ensemble of the Year with Refuge
• 2021 Canadian Independent Music Association - Pivot Award
• 2020 Folk Music Ontario- Songwriting Award – Instrumental - "Refuge"
• 2020 Folk Music Ontario- Songwriting Award – Political - "I Am a Refugee"
• 2020 Independent Music Awards – Instrumental Song of the Year – The Grand Bazaar
• 2020 Independent Music Awards – World Music Producer of the Year – Refuge
• 2019 International Songwriting Competition- Folk semi-finals – "Power of the Land"
• 2019 International Songwriting Competition- Performance semi-finals – "Power of the Land"
• 2018 Canadian Folk Music Awards– Producer of the Year nomination for McKhool
• 2017 New York Times Hits List
• 2017 USA Billboard World Music Charts – CHRISTMAS CARAVAN CD hits #6
• 2017 JUNO Award Nominees – World Music Album of the Year- SUBCONTINENTAL DRIFT
• 2017 USA Billboard World Music Charts – SUBCONTINENTAL DRIFT CD hits #15
• 2016 Canadian Folk Music Award – World Group of the Year- SUBCONTINENTAL DRIFT
• 2016 Global Music Awards– World Music / Beats
• 2015 JUNO Award Nominees for "Instrumental Album of the Year" – Symphony!
• 2015 International Songwriting Competition (ISC) – Subcontinental Drift
• 2015 Toronto Independent Music Award Winner – World Music
• 2014 SIRIUSXM Independent Music Awards Winner- World Group of the Year
• 2014 IMA Independent Music Award Winner – Instrumental Song – "Josie"
• 2014 IMA Independent Music Vox Pop Award – Music Producer – Symphony! -Chris McKhool (Producer 
• 2013 ISC International Songwriting Competition- Instrumental category – "Monti's Revenge"
• 2013 Folk Music Ontario- Songs of the Heart Winner – Instrumental category – "Monti's Revenge"
• 2013 Festivals & Events- Performer of The Year
• 2013 Queen's Diamond Jubilee Medal for bandleader Chris McKhool
• 2013 SiriusXM Canadian Indie Awards Nominee for World Group of the Year
• 2012 Canadian Folk Music Awards winners– World Music Group of the Year
• 2012 Canadian Folk Music Awards nominees – Instrumental Group of the Year & Pushing The Boundaries
• 2012 Canadian Folk Music Award nominee- Producer of the Year for Chris McKhool
Business Information
Business Type: Individual
Request ownership of this listing