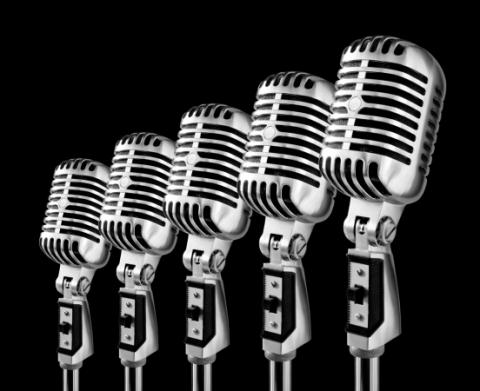 Norland Drive
Burlington, Ontario
Canada
L7L 7E6
905 842 8917
Halton JAZZ Singers
Halton JAZZ Singers is a community adult vocal jazz group. ­ Our mandate is to entertain and educate using the vocal jazz idiom and our voice as our instrument!
Halton JAZZ Singers, were the winners of the City of Burlington, Festivals & Events, 2 week Public Vote, for the "Canada Day Performer Contest." HJS has been contracted to perform "O Canada" on July 1st, Canada Day, Spencer Smith Park, with Symphony on the Bay Orchestra, as the culmination to the day's celebrations!  Halton JAZZ Singers is honoured and humbled to be the vocal cataliyst performing Canada's national anthem as a music prelude to the giant fireworks display at 10:00 p.m. Come see! Come hear!
H​alton JAZZ Singers ​come from all walks of life – teachers, executives, engineers, retirees! The common thread is that we are musicians first: we are able to independently & proficiently sight read and sight sing from published music 4 part vocal charts and we thrive on small 4­part group vocals in the vocal jazz element.
PERFORMING AT YOUR EVENT
Halton ​JAZZ​ Singers can perform as a quartet or a trio. We can perform two thirty minute sets or another format to suit your needs. We are extremely portable: we have our own brand new powerful sound system & mixing board. We use digital music backing tracks or we sing songs that are a cappella (without instrumental accompaniment), such as those written by George Gershwin, Johnny Mercer or Duke Ellington. Either way, we bring & use our own microphones and sound amplification system ­ which means that we can perform indoors in any size room or auditorium; or outdoors on your patio on warm sunny afternoons!
FEES: Halton ​JAZZ​ Singers is very affordable. Fees can vary depending on length of performance, travel time etc. We are confident we can work with your budget!
During our 2016 Member Appreciation Days our Member's, staff and partner's got to enjoy the Halton JAZZ Singers performance in the CAA Oakville Store. They were engaging and highly entertaining" Jarna Whitlock, Manager.
We would welcome the opportunity to bring our snappy jazz sound to your event on a Friday evening; or a Saturday or Sunday afternoon or evening throughout 2016-­17! We have performed at various venues in Oakville, Hamilton & Burlington. We have appeared at Oakville's CJ's Cafe, Oakville Towne Square's "Art in the Square", Kerr Street Tree Lighting (two years in a row). We have sung with local big bands and high school jazz bands!
Business Information
Business Type: Not for Profit
Request ownership of this listing