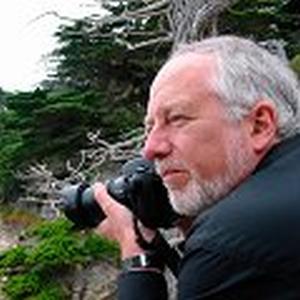 3 Fenton Drive
Waterdown, Ontario
Canada
L8B0C8
905 966 0978
John Pingree Fine Art Photography
While pursuing a career in Engineering, John found himself traveling widely. It was during these trips (to locations as varied as the Canadian Artic and South Korea) that he first developed an interest in photography, dabbling in the medium for many years.
Several years ago, excited by the potential of digital imaging, John took his interest to a new level. He joined the Latow Photographers Guild at the Burlington Art Center and whole-heartedly embraced the digital medium. John is an active member of the guild, and continues to push his creative bounds at every opportunity.
Born in Montreal, and a long time resident of the Ottawa Valley, John now lives with his family in Waterdown. John draws his images from the natural world and travel experiences. John has studied nature photography at Loyalist College, holds certificates in Applied Photography and Art Photography from Mohawk College, and has studied visual design with Freeman Patterson. His work has been shown in juried and non-juried shows at the Burlington Art Center, Dundas Valley School of Art, McMaster Innovation Park, and Joe Brant Hospital among others.
ARTIST'S STATEMENT:
I strive to find the unusual in the usual. I seek to see in ordinary everyday things, places and events that which others do not. I am driven by and attracted to subtleties of hue and color.
Business Information
Business Type: Individual
Request ownership of this listing