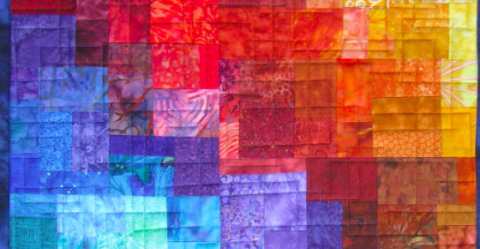 3500 Commerce Crt
Burlington, Ontario
Canada
L7N 3L7
905 333 1300
Burlington Artist Gallery
In business since 1976, The Burlington Artist Gallery is your complete art store whether you are an accomplished artist, or just starting out. In addition to offering a wide range of art supplies and drafting supplies, we also specialize custom framing and art restoration. Looking to hone your craft? We offer art classes for adults and for children.
The Burlington Artist Gallery is your source for painting supplies, whether your medium is acrylic, oil or watercolour. We sell paint, brushes, canvas, canvas boards, paper, palettes, easels, and more.  Our knowledgeable staff will help you find everything you need. Whether you're a student or a professional, the Burlington Artist Gallery has drawing supplies for you. We are stocked with pencils, pencil crayons, charcoal, conté,  graphite, and a wide selection of paper and sketchpads. We'd love to help you find exactly what you're looking for. The Burlington Artist Gallery also carries Chinese ink and brushes, screen and printing supplies, clay and clay tools, soap stone and much, much more.
Burlington Artist Gallery provides art instruction for both adults and children. Young artists will love our sketching, painting and cartooning classes. Small class sizes (maximum of 5 pupils) ensure each child receives personal attention. Classes run throughout the academic year after school and on Saturdays. Accomplished artist Joan Ng provides instruction in sketching with pencil, pastel and charcoal, and as well as in your choice of painting medium, oil, acrylic, or water colour. Small class sizes (maximum of 5 pupils) ensure you'll receive personal attention.  Whether you're an experienced painter looking to hone your craft, or a beginner just starting out, our classes are just right for you.
With 37 years of framing experience, we'll work with you to select the perfect frame and matting for your print, painting, photo, needlepoint or whatever special item you'd like to display in a frame or shadowbox.  We offer acid free matting and backing for conservation framing so you can enjoy your piece for years to come. Choose from a wide selection of in-stock and custom frames.  We take care to ensure each piece will look its best.
With 37 years of experience in art restoration, we'll restore your worn, torn and broken items to look like new.  We can repair and re-frame old photos, restore damaged antique frames, repair torn canvases, retouch damaged paintings, fix broken ceramics and more. We also can handle smoke and water damage. If you think your beloved treasure is damaged beyond repair, bring it to us.  Chances are, we can fix it.
Business Information
Business Type: Individual
Request ownership of this listing