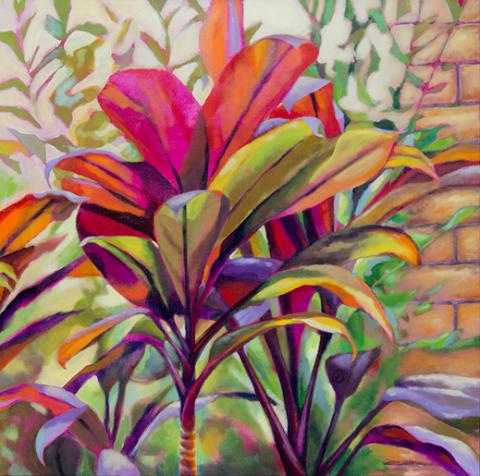 424 Sparling Crescent
Burlington, Ontario
Canada
L7L 5J4
905 639 3419
Blue Roots Art Studio
Studio of fine artist Donna Grandin. Acrylic paintings of Canadian & Caribbean landscape, flowers & foliage in bold, vibrant colours. Donna's interest in the abstract rhythms of Nature is leading towards a growing emphasis on pattern in her art. Soon after graduating from the studio art program at McMaster University in 1997, Donna settled in Burlington instead of returning to her home in St. Lucia & has been exhibiting her art in both the Caribbean & Canada ever since.
Following a long tradition in art, Donna is drawn to the organic shapes and rhythms in Nature. She enjoys creating compositions with vibrant colours and vivid contrasts, and often paints tropical landscape – flowers and foliage (hibiscus, dracaena, croton, frangipani, royal poinciana, banana and coconut trees), but she also paints the Canadian landscape as she experiences it (ponds with water lilies and dragonflies, magnolias and tulips).
Donna's paintings range from realistic to semi-abstract, and her interest is more on conveying mood than on capturing every minute detail. In fact, her painting process is similar to that of an abstract artist, pushing and pulling the forms, arriving at the final image through layers of paint and exploration.
Business Information
Business Type: Individual
Request ownership of this listing