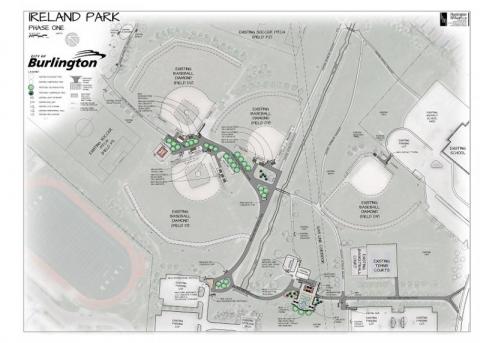 2315 Headon Forest Drive
Burlington, Ontario
Canada

905 335 7600 x 7488
Ireland Park
The City of Burlington is planning some exciting improvements to Ireland Park in 2016 and 2017. Phase one of the construction will start in spring 2016 and will include:
An accessible splash pad with ground sprays and shaded seating areas
Sports field amenities, including new accessible spectator areas with permanent bleachers
Repairs to existing parking lots and parking lot lighting
Accessible asphalt pathways with seating areas
New pathway lighting
New goal posts at three soccer fields.
Pending budget approval by Burlington City Council, phase two of the construction will include a community garden. Construction is expected to begin in late summer 2017. It is anticipated the community garden will be operational in spring 2018.
Business Information
Business Type: N/A
Request ownership of this listing