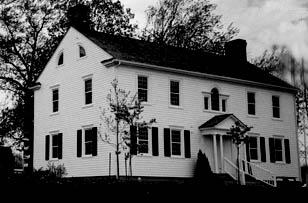 1240 North Shore Boulevard
Burlington, Ontario
Canada
L7S 1C5
905 634 3556
905 634 4498
Joseph Brant Museum
Construction of the Joseph Brant Museum Transformation project is underway as of October 2017 and is expected to be completed in the summer of 2019. The expansion will produce a first-rate community museum and heritage centre, incorporating the architectural integrity of the Brant House. With the additional space and amenities, residents and visitors can look forward to increased educational programming, travelling showcases and exhibitions that highlight the impressive Joseph Brant Museum Collections. The Museum is named after Burlington's first citizen, Joseph Brant (Thayendanegea) who represents the unassailable importance of the First Nations in shaping Canadian nationhood and reminds us that the actions of an individual can impact the course of a nation.
Discover Burlington's rich cultural past and early foundations at Joseph Brant Museum, named after the famous Mohawk who first settled at the Head-of-the-Lake. The museum was founded in 1942 and features a large collection of locally and nationally significant historic costumes, artifacts and archival material.
Burlington's community museum is a replica of the original homestead of Joseph Brant 'Thayendanegea' (1742-1807). In 1798, the Mohawk and British captain was granted 3,450 acres at the 'head-of-the-lake' (Burlington Bay) by King George III, awarded for his services to the Crown during the Seven Years War and the American Revolution. Built to commemorate Joseph Brant at the urging of the Hon. T.B. McQuesten, Minister of Highways in Ontario, and with the help of the Imperial Order of the Daughters of the Empire, Thayendanegea Chapter; construction began in 1937, with the official opening of the Museum to the public on May 22, 1942.  The year 2012 marked the Museum's 70th Anniversary.
Over the years, the Museum has added a number of important acquisitions to the collection, including personal artifacts owned and used by Joseph Brant and the Eileen Collard Collection of Historic Costume and Textiles. Committed to the preservation of Burlington's past, the Joseph Brant Museum is a place for exploring a wealth of cultural traditions, issues and ideas that inspire within and beyond our borders.
---
Joseph Brant Museum offers dynamic and creative programming, with educational programs, youth camps, special events, and engaging exhibitions.
Business Information
Business Type: Not for Profit
Request ownership of this listing