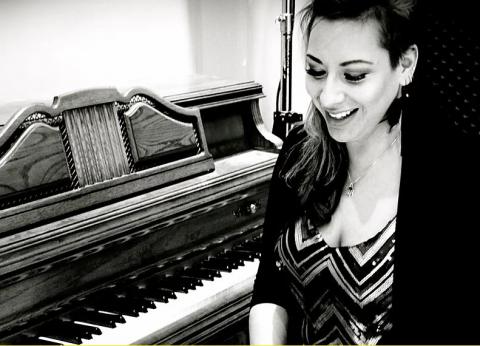 4496 Guelph Line
Burlington, Ontario
Canada
L7P 0N2
289 242 8519
Voice of Amber Studio
Amber Jane has been performing and teaching voice across North America.
Amber has spent countless hours studying with some of the most trusted international names in vocal development since 2000. By attending workshops online as well as travelling to NYC and LA; Amber is mentored by top medical instructors that are forward thinking and dedicated to the continual discovery of modern techniques in vocology and habilitation. 
Amber has performed twice, as well as hosted, OLG stage at Burlington's Sound of Music Festival and has been singled out for recognition in the eyes of better known music critics such as Gary Smith of the Hamilton Spectator.
Her love for the art of vocal technique  drew her to instruction and Amber has been teaching voice and other instruments privately for the past seventeen years. She brings across a fun atmosphere for her students. She knows how to find the musical potential in everyone. Amber has a great personality that is upbeat and energetic which enables students to learn in a positive environment. Her enthusiasm is contagious and her students get results from her extensive knowledge and straightforward instructions through enjoyable lessons.
Business Information
Business Type: Individual
Request ownership of this listing