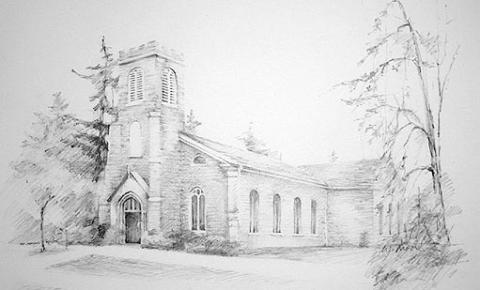 533 Kenmarr Cres.
Burlington, Ontario
Canada
L7L 4R6
905 632 8770
Wayne Moore Studio
Arcylic Painting: In recent works I have meld the drawing and painting practices to explore concepts of connectedness and fragmentation. Patterns are amplified or detroyed and recreated as a place to start the abstraction of the image. Some alterations of the image reveal traces of previous work, showing the process. The subsurface layers, though not always obvious, carry the history of the search for the external reference. The result is an ambiguity between the surface and the depths and between the seen and unseen, which provides the imagination with a space to wander and wonder.
Drawing: My drawings are more a record of my exploration of a subject. I roam around the page to learn, develop and design. Sometimes the drawing was meant just as an aid for another project, sculpture, or painting but occasionally they become a completed piece in their own right.
Print Making: All of the prints are original intaglio or monotypes: hand transferred by the artist, usually off press working with additive and subtractive techniques.
Commissions: Pricing varies by medium, size, quantity and complexity and projects will have to be priced according to the customers requests.
Business Information
Business Type: Individual
Request ownership of this listing