Cultural Facilities and Spaces
Our mission is to inspire students and professionals to reach their potential and succeed in their musical goals.  We hope to achieve this by using state of the art technology and the old traditions...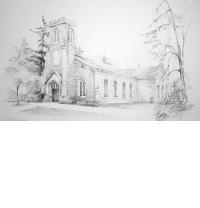 Arcylic Painting: In recent works I have meld the drawing and painting practices to explore concepts of connectedness and fragmentation. Patterns are amplified or detroyed and recreated as a place to...