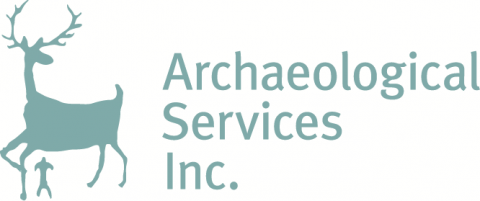 2289 Fairview St
Burlington, Ontario
Canada
L7R 2E3
905 639 0193
Archaeological Services Inc.
Archaeological Services Inc. (ASI) is a Canadian-owned company that was founded in 1980 in response to increasing public awareness of the importance of Ontario's heritage. With offices in Toronto and Burlington, we are the largest archaeological consulting firm in Ontario. Archaeological Services Inc. provides a variety of services including both archaeological and built heritage resource/cultural landscape pre-development assessments, large-scale heritage planning studies for municipalities, as well as Stage 4 salvage excavation of archaeological sites.
Archaeological Services Inc. is a team of dedicated, diverse and talented professionals working to provide the highest quality consulting services in cultural heritage conservation, planning and management. We believe that we can, within a profitable business environment, contribute to an understanding of the past and to the quality of our living and learning environments. We do so through the provision of exceptional services that achieve or exceed the highest standards in conservation ethics, principles and practice.
Business Information
Business Type: Commercial
Request ownership of this listing